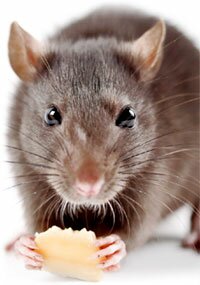 Rats have become an enormous problem in the District of Columbia. Each and every one of us is responsible for keeping the rat population under control.
Rats basically need three things to survive: food, water, and shelter.
According to noted urban Rodentologist Bobby Corrigan, PhD, the key to rodent control is sanitation. Rats can travel some distance and climb significant heights in search of food. They can chew through just about anything if given enough time. They need only 1-1/2 ounces of food daily to thrive – and they eat almost everything.
In an effort to confront this growing problem in our neighborhoods the Foggy Bottom Association has put together a two-page guide detailing everything you need to know. Click Here to view the FBA's Control Rats Save Lives pamphlet.