Building Strong Relationships
Developing mutually beneficial professional relationships requires authenticity, active listening, value delivery, consistency, and engagement over time.
Be Authentic
Being authentic is vital in relationship building. Approach all professional connections with genuineness. Be transparent about your expertise, interests, passions, and personality. Avoid putting on a facade or pretence when networking. Even if you admire someone, relate to them as real rather than on a pedestal. Sincerity fosters more meaningful, human-to-human connections that evolve into rewarding relationships compared to transactional networking. Admit when you don't have an answer vs. posturing. Let your authentic self shine through.
Listen More Than You Talk
Many people instinctually focus on pitching themselves in conversations. Resist this urge. Instead, devote time to attentively listening to new professional connections. Let them share extensively about their career journeys, accomplishments, passions, and interests before turning the focus to yourself. Intently listening demonstrates a sincere interest in the other person's perspectives and experiences. It also reveals common ground for bonding and hints at what type of help or ideas may be most useful for them. People love discussing their work and will reciprocate interest in learning more about you once they feel heard.
Offer Value
Look for opportunities to provide professional assistance and value to others without expecting any direct reciprocation or rewards in the short term. This may involve offering relevant career advice, introducing key contacts, sharing insightful articles, providing strategic feedback on their work, or giving recognition. Giving first without seeking anything immediately in return succeeds better at building rapport than transactions where you ask new connections for help. Of course, relationship building is a two-way street. But kicking things off by being generous establishes you as a supporter versus just another networker.
Be Consistent
Follow up consistently when connecting with someone new at an event or online. Don't let the promising connection fizzle. Set calendar reminders to regularly engage with their content on social media and stay visible on their radar through small gestures. Tag them in relevant posts, congratulate them on their achievements, and comment thoughtfully on their work. Consistent effort without constantly pitching yourself demonstrates genuine interest in building rapport. Inconsistency needs to convey relationship priority.
Follow Up
After in-person meetings, conversations, or video conferences, promptly follow up. Send an email thanking the person for taking the time to connect. Briefly recap any key discussion points and action items. Include links to the resources mentioned. Reiterate your interest in their work and offer to collaborate. Following up promptly, completely, and courteously strengthens new connections while topics are still top of mind. Omitting follow-up signals a missed opportunity.
Staying Connected
Maintaining regular two-way interaction with network contacts keeps relationships thriving over months and years versus going dormant.
Use Social Media
Engaging with professional connections on LinkedIn, Twitter, Instagram, and other social platforms provides easy, low-effort ways to sustain visibility and demonstrate ongoing interest in their updates and shared content. Comment on their posts, congratulate them on new achievements like job promotions, offer thoughts on issues they mention, and show support for their initiatives. Share and retweet their content with your audiences to increase their reach. Social media provides personalized channels for maintaining a top-of-mind presence with thousands of contacts globally without one-to-one time investments.
Attend Industry Events
Make it a priority to continue participating together in relevant local association meetings, conferences, seminars, fundraising events, award ceremonies, and other professional activities. Follow connections and engage them in conversation at these in-person events whenever possible. Swapping industry insights and catching up in real life strengthens rapport. It provides improved context beyond social media bios. Connect event participation with social promotion by sharing photos, reactions, and key takeaways while tagging professional connections to link your brands and maximize exposure.
Schedule Regular Check-Ins
Take advantage of chance encounters at events or occasional social media likes. Proactively contact key contacts for quick in-person or virtual updates on their major news, upcoming initiatives, and recent accomplishments. Set calendar reminders to briefly check in with them once a quarter, once a month, or as mutually appropriate. Ask thoughtful questions, then share relevant updates on your end. Scheduling regular meaningful check-ins shows you continue valuing the relationship despite hectic schedules. It provides guaranteed touchpoints to supplement events and social channels.
Send Personalized Messages
Avoid overly mass outreach like newsletters or holiday e-cards blasted to everyone. Instead, segment professional connections based on shared interests, industries, locations, and relationships. Draft customized messages referencing previous one-on-one conversations and commenting specifically on recent developments in their work. Personalization signals they are more than just a name on your mailing list. It reinforces shared context and interests.
Share Relevant Content
Stay useful by proactively sending professional connections, exciting industry articles, timely event invitations in their city, key research reports, and other relevant resources tailored to their functional interests, company types, growth goals, and business challenges. Providing value through sharing helpful content demonstrates you continue seeking mutual benefit in the relationships versus just your own needs.
Expanding Your Network
Growing your professional network requires developing new relationships through organizational involvement, events, and proactive outreach.
Join Professional Organizations
Participate in leading industry associations, trade groups, standards bodies, and nonprofit alliances relevant to your expertise and goals. Take on volunteer leadership roles like committee positions and speaking engagements through these organizations. Facilitating webinars, teaching workshops, and curating content for associations lets you build credibility and visibility while meeting engaged peers. Participating in these professional groups expands your network by collaborating with other involved members. You gain industry exposure and connections beyond your company's immediate ecosystem.
Attend Networking Events
Industry meetups, trade show receptions, alum mixers, association fundraisers, and similar networking events provide valuable opportunities to connect with many aligned professionals simultaneously. Identify relevant recurring events and conferences in your region. Regularly attend with openness to make new contacts. Follow up with all promising connections through social media. Look for reasons to offer help, like advice relevant to their company's challenges. Schedule coffee dates or video calls to get a deeper perspective on their needs and build rapport. Events kickstart relationships, but consistent nurturing after that sustains them.
Volunteer for Industry Associations
Take on leadership volunteer roles with professional chapters and associations in your speciality. Joining the nonprofit board offers visibility. Spearheading local university outreach exposes talents to recruiters. Managing event logistics involves interacting with many members. Assisting with content curation and member surveys provides insights into industry needs. Volunteering builds leadership experience while allowing you to showcase your skills to influencers and decision-makers in the industry ecosystem. It gets your name circulating for speaking opportunities and awards.
Participate in Online Communities
You can network and collaborate beyond local professional events in the digital age. Actively engage in relevant LinkedIn Groups, industry forums, hashtag chats, conferences, and support communities. Share advice and content while identifying respected voices. Be helpful. Gradually build your reputation in these online spaces without self-promoting. Participating in online communities expands your professional network globally by meeting like-minded peers anywhere with shared interests vs. being limited by geography.
Attend Conferences
Make it a priority to attend national industry conferences and local events regularly. Major annual meetings draw top thought leaders, eager young professionals, key vendors, and representatives from prominent companies. Attending sessions teaches the latest trends. Cruising the exhibit hall lets you network with innovators. Follow up on promising conversations to transform brief conference connections into lasting relationships that enhance your career ecosystem.
Nurturing Relationships with Thought Leaders
Beyond networking with peers, developing closer mentorship ties with prominent industry experts and thought leaders can provide immense wisdom while raising your brand.
Identify Thought Leaders in Your Field
Identify the movers, shakers, and luminaries in your industry. Look for prolific authors, keynote speakers, prolific researchers, founders of startups, prolific bloggers, and award winners. Follow rising stars and recognize established experts. Subscribe to their content and tune into their talks. Identify thought leaders in your niche and those from adjacent spaces whose perspective could be valuable.
Follow Them on Social Media
Once identified, follow key thought leaders on Twitter, LinkedIn, Medium, and other social platforms. Commenting thoughtfully on their posts kickstarts potentially valuable conversations in low-pressure environments. This surfaces on their radar and establishes common ground. As they recognize your consistent engagement, thought leaders may interact with or follow you, indirectly expanding your audience and credibility.
Engage with Their Content
Digest books, articles, research papers, videos, podcast interviews, and other content authored by thought leaders. Share it across your social channels and discuss it during industry conversations. Leverage their quotes in your content with attribution. This demonstrates alignment with respected experts on essential topics and challenges. It signals you prioritize staying informed through trusted industry resources.
Attend Their Speaking Engagements
Make time to attend local events, webinars, and conferences where respected thought leaders present. Seeing their latest insights inspires your thinking. Look for opportunities to ask thoughtful questions that reflect their impact or dig deeper into implications. Afterwards, introduce yourself as someone interested in their work. Reference aspects you found particularly insightful and innovative. This seeds meaningful conversations. With regular attendance and engagement, they associate you positively.
Offer to Help Them
Once thought leaders know you and your expertise through consistency over time, look for unsolicited yet meaningful ways to assist them. This may involve volunteering expertise on initiatives needing specialized input, facilitating introductions that would benefit their work, compiling related research to support their projects, giving feedback on works in progress, or evangelizing their content and ideas with your audiences. Avoid over-eagerness, but demonstrating willingness to pitch in makes influential experts much more inclined to collaborate.
Tracking Your Network
Maintaining organized records of network contacts and regular touchpoints sustains relationships at scale rather than just sporadically reconnecting once a year.
Use a CRM System
Leverage customer relationship management systems like Salesforce, HubSpot, or Zoho to systematically organize contacts, document interactions, log key data points, and set reminders for proactive follow-ups at scale. Tag contacts by attributes like industry, company, geography, and interests to segment outreach. Robust CRMs help build relationships consistently versus gaps due to losing track of connectors.
Keep Detailed Notes
Beyond basic CRM records, keep detailed notes on professional connections in notebooks or digital docs. Record key biographical highlights, discussion topics wants and needs, passions and interests, and career goals. Note topics you connected on and ideas exchanged. Log any suggested follow-ups or action items. These notes provide helpful references during future outreach to show your recall and progression.
Set Reminders for Follow-Ups
Use CRM task features or calendar appointments to prompt scheduled follow-up interactions based on defined contact cadences. Following up per a regular rhythm, you set expectations for shows you are organized and genuinely invested in sustaining the relationship versus just occasional pings.
Categorize Your Contacts
Organize professional connections into segmented lists based on common traits like industry, seniority level, location, functional areas, use case, affiliated company, and more. Define lists smartly based on how you would tier and target communications. Avoid spamming everyone in bulk. Segmentation allows personalized outreach to niche groups based on shared interests and motivators.
Analyze Your Network
Carve out time quarterly or biannually to review the overall composition of your professional network. Identify potential weak spots or bottlenecks that need improvement. For example, you may need more senior executive contacts in an important industry for your goals. Review relationship ages and reachouts to ensure you continually develop new connections. Analyze how certain segments or relationships could be nurtured better based on history.
Conclusion
Building a diverse professional network requires concerted relationship development across multiple channels and thoughtful ongoing maintenance of those connections over months and years. While demanding continual effort, prioritizing authentic engagement, delivering value to contacts before asking for favours, and expanding involvement in industry events and communities ultimately yield expanded perspectives, referrals, collaborations, and other opportunities. A mix of digital communications, event participation, community building, and showing support for experts lays the groundwork for fruitful professional relationships spanning career stages and economic cycles. The deep expertise and personal fulfilment gained from relationships focused on more than transactions or ego-bolstering make this investment in relationship building well worth the time for personal growth and business success.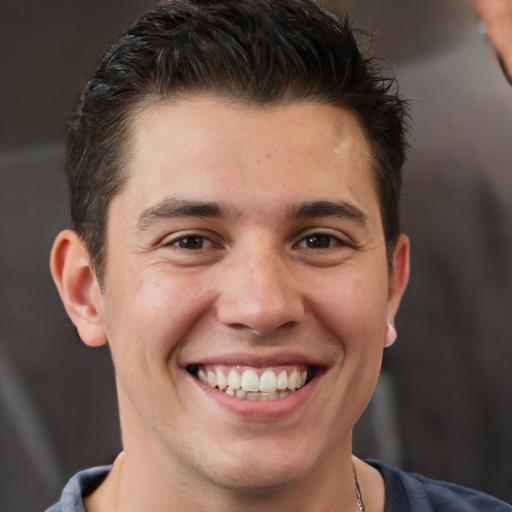 James Brown is a seasoned writer and author of numerous insightful articles featured on the Foggy Bottom Association's website. With a passion for community development and urban planning, James delves into a wide range of topics related to the Foggy Bottom neighborhood and its surrounding areas.