Preparing for the Event
Attending a networking event with careful preparation and a well-thought-out strategy is a pivotal step towards optimizing your chances of forging meaningful connections and ensuring you make a lasting, positive impact. When you enter such an event armed with a clear plan, you increase your likelihood of meeting individuals who align with your professional objectives and enhance your ability to leave a memorable and favourable impression on them.
Being well-prepared equips you with the confidence and direction to navigate the event's dynamic environment, allowing you to engage in purposeful conversations and exchange valuable insights. Moreover, it conveys professionalism and dedication that can set you apart from the crowd.
Do Your Research
Understanding the event's primary focus, including its objectives and themes, provides essential context for attendees, helping them engage in more meaningful conversations.
Exploring the background of the event organizers helps establish credibility and trust, as it showcases their expertise and commitment to the event's success.
Familiarizing oneself with the expected attendees helps target specific networking opportunities, making it easier to connect with like-minded professionals.
Evaluating the lineup of speakers highlights the expertise being offered and aids in selecting sessions that align with one's interests and goals.
Reviewing the event schedule and attendee lists lets participants plan their time effectively, ensuring they make valuable connections and attend relevant sessions.
Set Targets
Setting clear networking targets before attending an event is an invaluable strategy for maximizing your networking opportunities. By defining your goals, such as meeting a certain number of new people or establishing connections with specific companies, you give yourself a sense of direction and create measurable benchmarks to assess the event's success.
Moreover, having predefined objectives helps you stay motivated and proactive throughout the event. It encourages you to step out of your comfort zone and engage with individuals who align with your goals. Additionally, when you have a target in mind, it becomes easier to prioritize your interactions and allocate your time effectively, ensuring that you make the most of every moment at the event.
Prepare Your Elevator Pitch
Craft and practice a 30-second elevator pitch highlighting your skills, experience, and interests. This clear, compact message helps people quickly understand how to connect you with opportunities.
Bring Business Cards
Business cards make sharing your contact information easy during conversations. Keep cards handy and collect new contacts' cards to follow up with after the event.
Dress Appropriately
Dress professionally according to the event's norms and culture. Well-fitting business attire projects confidence and polish, while clothes that are too casual or flashy undermine networking goals.
Networking During the Event
Engaging with fellow attendees during the event creates valuable personal connections and insights.
Attend Sessions and Workshops
Attend relevant sessions to learn and identify subject matter experts and fellow attendees interested in the same topics as potential contacts.
Circulate and Look Open
Walk around open networking areas like receptions, looking approachable and confident to draw people. Avoid forming closed circles with colleagues that deter new connections.
Don't Be a "Fan-girl" or "Fan-guy"
Networking with industry luminaries is a valuable step towards career growth. However, it's essential to balance admiration and professionalism when connecting with them. Treat them as respected peers rather than placing them on a pedestal. This approach fosters more genuine and meaningful relationships and earns you tremendous professional respect from these individuals. Authenticity and mutual respect are the cornerstones of successful networking in any field.
Create a Schedule
Outline the sessions and meetings you want to attend. Schedule small blocks of unstructured time for approaching new people between activities. Avoid overbooking your time.
Take Notes
Jot down salient points from conversations, sessions, and new contacts' information to retain key details and follow up effectively after the event.
Following Up After the Event
Cementing promising connections made through prompt, relevant follow-up demonstrates genuine interest in people and their ideas.
Send Follow-Up Emails
Quickly email new contacts, thanking them for the meeting and referencing any specifics discussed. Include professional social media handles and opt-in offers like newsletters.
Connect on LinkedIn
Sending LinkedIn invitations is pivotal in cultivating and solidifying newly established connections. Individuals can effortlessly stay in the loop by connecting profiles regarding each other's professional milestones and updates. However, it's essential to take a step beyond the generic invitation message and infuse a personal touch, as this makes your outreach more meaningful and enhances the likelihood of acceptance. So, crafting a personalized invitation message tailored to the individual you're connecting with can significantly enrich your networking experience on this platform.
Schedule Follow-Up Meetings
For valuable new contacts, schedule in-person or virtual coffee dates for deeper discussions on mutually beneficial opportunities.
Send Thank-You Notes
Handwritten cards or small gifts further personalize follow-up, showing care and appreciation while keeping your name top of mind.
Keep in Touch
Periodically interact via social media, congratulating shared accomplishments or commenting thoughtfully on updates to demonstrate ongoing support and interest in new contacts.
Types of Networking Events
Various professional events provide networking opportunities within different industries and interest areas.
Industry-Specific Seminars
Industry association seminars offer networking with peers in the same field who share everyday experiences, challenges, and goals.
Happy Hour Meetups
Informal happy hours hosted by professional groups build local connections in a relaxed setting ideal for candid conversations.
Trade Shows
Massive industry trade shows allow connecting with fellow attendees, vendors, and company representatives who can share insider perspectives.
Career Fairs
College career fairs provide networking practice and exposure to companies potentially hiring for internships or entry-level roles.
Alumni Networking Events
University alum mixers enable reconnecting with old classmates and meeting graduates working in your industry.
Tips for Hosting Successful Networking Events
For organizations planning their networking events, certain best practices enhance attendees' experience and promote meaningful interactions.
Encourage Networking Among Attendees
Facilitate introductions between attendees with shared interests and complementary backgrounds to help create new connections.
Develop a Well-Thought-Out Networking Strategy
Ensure all event elements, from programming to refreshments, are optimized to get different groups and personalities mingling comfortably.
Use Technology to Facilitate Networking
Use networking apps and digital displays showing attendees details and interests to spark relevant conversations digitally and in person.
Offer Educational Sessions and Action-Oriented Insights
Programming that imparts career-building skills and industry insights gives attendees more to connect over.
Provide Opportunities for Socializing
Allocate significant unstructured time for open conversations versus jam-packing events with formal sessions.
| | |
| --- | --- |
| Type of Event | Benefits |
| Industry-Specific Seminars | Opportunity to learn about industry trends and connect with like-minded professionals |
| Happy Hour Meetups | Casual setting for networking and socializing |
| Trade Shows | Opportunity to meet vendors and learn about new products and services |
| Career Fairs | Opportunity to meet with potential employers and learn about job openings |
| Alumni Networking Events | Opportunity to connect with former classmates and expand your professional network |
Conclusion
Networking at professional events offers outstanding opportunities to build relationships, learn insider perspectives, and make strong positive impressions on industry leaders when approached mindfully. Preparing accordingly, maximizing face time with the right people, and following up meaningfully together help convert promising connections into career-enhancing relationships. Creating the right mix of structured activities and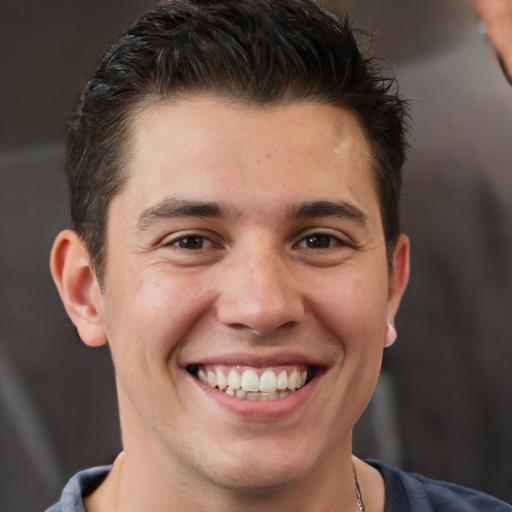 James Brown is a seasoned writer and author of numerous insightful articles featured on the Foggy Bottom Association's website. With a passion for community development and urban planning, James delves into a wide range of topics related to the Foggy Bottom neighborhood and its surrounding areas.