Foggy Bottom provides residents and visitors with a wealth of possibilities to interact with their neighbours and promote a sense of belonging thanks to its dynamic community and rich history. Community activities are essential for fostering relationships, supporting small businesses, and improving Foggy Bottom's general quality of life. In this guide, we'll examine the wide variety of neighbourhood gatherings in Foggy Bottom and advise on how to get the most out of them.
Examining the Community Events Scene in Foggy Bottom
The neighbourhood of Foggy Bottom, located in the centre of Washington, D.C., is well-known for its vibrant residents and dynamic atmosphere. It has a thriving community event scene that unites locals, tourists, and business owners. These gatherings allow individuals to interact with one another, celebrate the neighbourhood's history, and highlight the skills and resources available in the area.
Festivals and festivities: To highlight the distinctive characteristics of the neighbourhood, Foggy Bottom hosts some festivals and festivities every year. These events foster a sense of community and celebration, from the Foggy Bottom Street Festival, which turns the neighbourhood's streets into a vibrant carnival of music, food and art, to the Foggy Bottom Fourth of July Parade, where locals gather to commemorate the country's independence.
Cultural and artistic events are held frequently in Foggy Bottom because of its closeness to critical cultural centres like the Kennedy Centre and George Washington University. These occasions include art strolls, gallery openings, theatrical productions, and musical performances. They draw art lovers from around the city and provide a stage for local musicians, performers, and artists to display their skills.
Foggy Bottom offers various sporting and leisure events for people of all ages and interests. Residents can be active, engage with other sports enthusiasts, and promote a healthy lifestyle, from community fitness classes hosted in neighbourhood parks to charity runs and sporting events.
Workshops for Education and Information: The numerous workshops for education and information offered in the area reflect Foggy Bottom's solid academic presence. Career development, sustainability, the arts and culture, and personal development are just a few of the themes covered in these courses. They allow locals to broaden their knowledge, learn new skills, and participate in stimulating conversations.
Initiatives for Community Service: The people of Foggy Bottom are committed to helping others and having a positive influence. Neighbourhood green-ups, food drives, and volunteer programmes are a few examples of community service initiatives allowing locals to get together and improve their community. These activities strengthen neighbourhood ties and promote a feeling of shared accountability.
The community events scene in Foggy Bottom accurately captures its inhabitants' diversity, originality, and enthusiasm. Foggy Bottom offers something for everyone, whether you're looking to enjoy the culture and the arts, be active and connect via sports, deepen your knowledge through educational courses, or give back through volunteer work. The people who live in this thriving neighbourhood benefit from these activities by developing a sense of pride and belonging.
Top Community Events in Foggy Bottom
Event 1: Foggy Bottom Street Festival
Overview: The Foggy Bottom Street Festival is an annual extravaganza that brings together residents, local businesses, and visitors. The festival showcases live performances, food vendors, art exhibitions, and interactive activities for all ages.
Key attractions: Live music, culinary delights, artisan markets, and interactive installations.
Participation: Attend as a visitor, volunteer, or exhibit your own creations.
Event 2: Foggy Bottom Art Walk
Overview: The Art Walk is a celebration of Foggy Bottom's vibrant art scene. Local artists open their studios and galleries to the public, offering a unique opportunity to explore their works and engage in conversations with the creators.
Key attractions: Art exhibitions, live demonstrations, artist talks, and opportunities to purchase artwork.
Participation: Attend as a visitor, interact with artists, and support local talents.
Event 3: Neighborhood Green Cleanup
Overview: The Neighborhood Green Cleanup is an initiative dedicated to preserving and beautifying Foggy Bottom's green spaces. Volunteers come together to remove litter, plant trees and flowers, and engage in environmental education activities.
Key attractions: Engaging in community service, connecting with fellow volunteers, and contributing to the neighborhood's sustainability.
Participation: Join as a volunteer, bring your friends and family, and make a positive impact on the local environment.
Events in the Community Are Beneficial in Foggy Bottom
Participating in neighbourhood events in Foggy Bottom has some benefits beyond straightforward enjoyment. These gatherings establish a sense of belonging and solidarity, offer cultural enrichment opportunities, support regional companies, and enhance interpersonal relationships among locals.
Participating in Community Events
Consider volunteering or joining the organisations that run these events to get the most out of your involvement in Foggy Bottom's neighbourhood activities. You can contribute to the neighbourhood's identity and help determine the future of community activities by actively participating and offering your expertise.
Tips for Making the Most of Community Event Participation
Attending community events in Foggy Bottom may be fun and educational. Here are some suggestions to help you get the most out of your participation in community events:
Plan and Stay Informed: Watch local community websites, social media pages, and event calendars for forthcoming activities in Foggy Bottom. Events that match your interests and schedule should have their dates and timings noted. Keep up with any event-related updates, modifications, or extra activities.
Arrive Early: Showing up early gives you time to explore and become familiar with your surroundings at community activities. You can make the most of your time before the event gets crowded by talking to event organisers during slower periods, engaging with performances, or interacting with artists.
Active Participation: Participate in the workshops and activities offered throughout the event. Participate in engaging sessions, hands-on activities, and demonstrations. Ask questions, participate in debates, and fully use what the event provides. An encounter can be made more affluent and more satisfying by active engagement.
Make talks with Other Event Attendees and the Organisers: Startup talks with other attendees. Talk to others who share your interests about your opinions, experiences, and passion. This improves your social occasion, promotes a sense of community, and can result in lifelong relationships. Speaking with the event planners might give you information about the planning process and a chance to share your praise or offer suggestions.
Support Local Vendors and Businesses: Community events showcase local vendors, artists, and businesses. Take the chance to help them out by purchasing their goods or services. Supporting local businesses, whether they sell artwork, crafts, food, or souvenirs, helps the neighbourhood remain viable and grow.
Take Pictures: Bring a camera or use your smartphone to take pictures of the event to remember it. Take photos of events, including performances, displays, and social encounters. Sharing these photos on social media or with loved ones can aid in extending the event's effect beyond its time frame.
After the event, think about giving the event organisers feedback and suggestions. Comment on what you liked, any areas that you could want to be improved, and ideas for upcoming events. Your comments could influence future community events' quality and success.
Consider and Express: Take some time to consider your experiences at neighbourhood events. What did you discover? How did it affect how you felt?
Conclusion
Community activities are essential to creating connections, boosting local businesses, and improving the quality of life for both residents and tourists in Foggy Bottom as it continues to prosper as a tight-knit neighbourhood. Residents may help Foggy Bottom's continued growth and vibrancy by actively engaging in local activities. Mark your calendars, participate, and enjoy the many advantages of participating in community events in Foggy Bottom.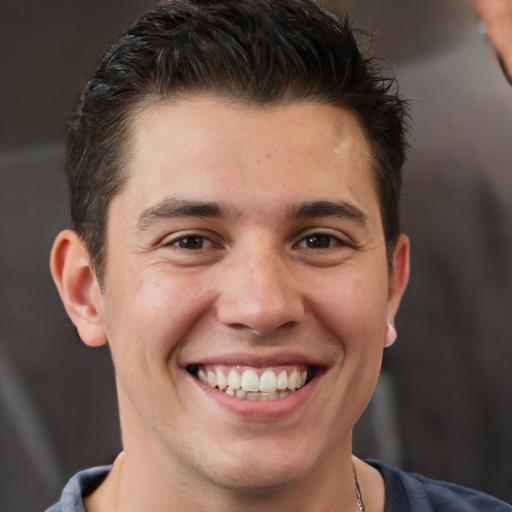 James Brown is a seasoned writer and author of numerous insightful articles featured on the Foggy Bottom Association's website. With a passion for community development and urban planning, James delves into a wide range of topics related to the Foggy Bottom neighborhood and its surrounding areas.